Dreams Come True on Lanai®
Beaches
– 15 to 60 minutes
Polihua Beach
The most northerly beach on the island- wide open, very remote, private- great for nude sunbathing or a long walk down the beach. Local fishermen fish off the coast and when the north swell is up (wintertime mostly), surfing is possible for the most experienced watermen. It's about an hour drive from Lanai City (4×4 only).
Naha Beach
Located on the east side of the island, Naha Beach is great for spear fishing and lobster grabbing (any month that has an "R" in it, so January, February, March, April, September etc). Naha is also a good location for surfing with an easterly swell. This is a good spot for beginners as the wave is usually pretty forgiving.
Shipwreck Beach
Shipwreck Beach is a north shore beach that is especially picturesque. This part of the coastline is great for beach combing, making "holoholo" (picnic/party), or just relaxing. A WW2 Liberty Ship, (one of two left standing in the world), sits on the reef about a mile out and gives this beach its name. This windswept coastline is great for beachcombers and often one can explore for miles without seeing a single person. Along the coast to the East, is the old ghost town of Keomuku, abandoned in 1901 when sugar was discontinued on the island. A visitor interested in Lanai's past will enjoy the petroglyphs of Luahiwa, some of the best preserved rock drawings in all the islands. These drawings speak of both the artisan and the civilization represented, offering clues to a past that seems to linger on Lana'i.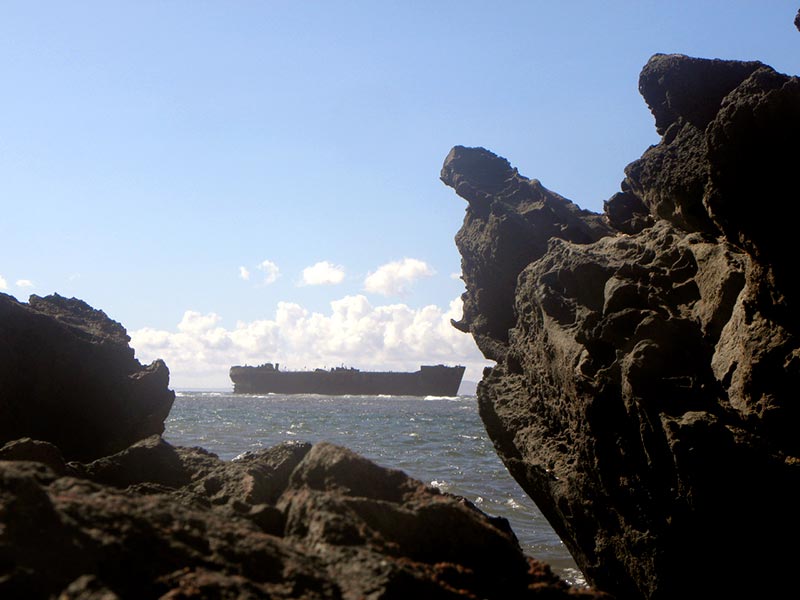 Lanai Coast
On a clear day one can see from Oahu to the Big Island of Hawaii. The coast of Lana'i can vary from rocky inlets to soft, sandy beaches. From our accommodations, guests can explore an Island that has only 30 miles of paved roads, but many, many more miles of four wheel drive roads. One of the most beautiful of those beaches is Hulopoe, with it's great swimming snorkeling and body surfing and plenty of shade, under the canopy of palm trees that line the shore. In many places around Lana'i the waters are clear and the marine life abundant. Lana'i has been noted as one of the top ten dive locations in the world. Fishing, light tackle and trolling are also highly recommended activities
Dreams Come True on Lana'i®
Permit No. STLA2016/0002
Phone: 808-565-6961

9 am - 5 pm HST
Department of Planning and Enforcement Division
808-270-7253