Dreams Come True on Lanai®

Dreams Come True on Lanai®
Lanai Vacation Rental Transient Accommodation
# TA-025-045-6064-01   # TMK-2-4-9-013-027
"Lanai B & B and Vacation Rental Experience"
Set amongst Cook Island pines at an elevation of approximately 1600 feet, Lanai City enjoys a most wonderful climate. The township, known to locals as "the city," sits in the middle of the Island of Lanai and is about 15 minutes drive to the north and south shores. A visit to Lanai will take you back in time to an old plantation town, complete with streets in alphabetical and numerical order. In many ways Lanai is reminiscent of daysgone by in the islands.
Dreams Come True on Lana'i®
Permit No. STLA2016/0002
Phone: 808-565-6961

9 am - 5 pm HST
Department of Planning and Enforcement Division
808-270-7253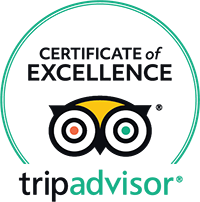 "A very warm and comfortable place. Certainly located in the heart of town. Lovely garden setting. Very quiet and peaceful, clean and comfortable room. Susan is a delightful and responsive host.
Albert
April 2021